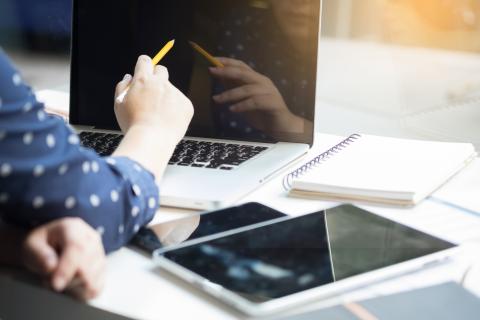 Quality control for your writing
Beyond the faithful translation of a text, it is often necessary to revise texts that you have translated to check the accuracy of specific legal or commercial terms, or simply to deal with idiomatic expressions.
Proofreading your translations
To perform this language revision, or comparative reading, ViaVerbia Belgium uses qualified and experienced linguists and translators whose mother tongue is the same as the target language. These professionals, specialised in proofreading translations, are guarantors of the quality of your writing, and the image of your company.
Thanks to this type of revision, any translation mistakes or possible typos (misinterpretations, false friends, over-translation, typographical errors, too literal translation, etc.) are removed from your professional documents. We can proofread, edit, and correct your texts in English, German, Spanish, Portuguese, and Russian, to name only the most commonly requested languages. Our expert translators carefully examine your documents to ensure a text of great quality, which is true to the original.
Proofreading of your writing
ViaVerbia Belgium is also able to proofread and rewrite all your texts, even if they are not translations. When necessary, we enrich the text if the vocabulary is too weak, improve the syntax, and correct any typos. To avoid any nasty surprises, entrust our experts with the proofreading of your texts, whatever the language (French, English, Spanish, etc.) and the type of document targeted.
Proofreading and SEO rewriting
Do you have foreign language texts that need to be rewritten in order to optimise them for search engines? We have experts in SEO proofreading in many languages, such as German, English, French, Spanish, or Italian.