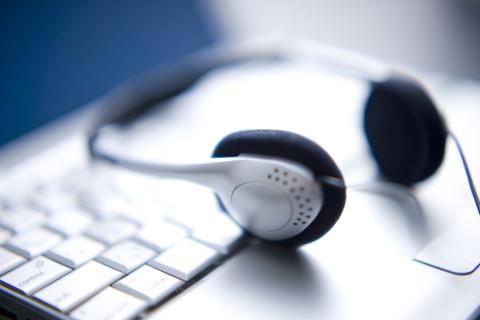 Do you want to transcribe an audio file into text format? Entrust your content to our language services agency, ViaVerbia, and benefit from the expertise of seasoned professional transcribers.
Ways to transcribe an audio file into text
There are several ways to transcribe audio into text. Firstly, you can use an automatic online transcription solution. Although this technique is fast and inexpensive, it is rarely reliable. Indeed, the final text is often clumsy, incomplete, and sometimes meaningless.
You can also transcribe your audio file manually. This option, although it is free, is very tedious and time-consuming (at least 6 hours of work are required for 1 hour of recording).
The best way to get an accurate and professional audio transcription is to use experienced human audio transcribers.
A quick and easy professional solution:
To request a quote, fill in the form and upload your files
You will receive a quote from us
Once you have accepted the quote, you can place your order
ViaVerbia, your trusted partner for audio transcription
Among our wide range of language services, we offer audio transcription services in Dutch, French, English or any other language. Your audio recordings are entrusted to experienced native-speaking professional transcribers, who have advanced linguistic and writing skills. They deliver a high-quality audio transcription that is perfectly faithful to the spoken word.
We can process all types of audio content, such as:
Transcriptions of podcasts
Interview transcriptions
Transcriptions of business meetings
Transcriptions of medical notes
Transcriptions of legal acts
Transcriptions of conferences, seminars, symposia...
And this is true for any type of registration (financial, medical, scientific, commercial, legal, etc.).
Our transcribers work with the utmost confidentiality, professionalism, care, and attention to detail. As a result you will receive a faithfully transcribed text that is perfectly clear and fluid and is one that you can use with complete confidence.
We can process all types of audio media: MP3, WAV, MIDI, WMA... Please check that the audio is intelligible before sending us your files, to enable us to process your audio transcription request.
Our different languages supported:
Arabic
Chinese
Czech
Danish
Dutch
English
French
German
Italian
Japanese
Polish
Portuguese
Romanian
Russian
Spanish
Ucrainian
Other languages
FAQ about audio transcription services
The rates for our audio transcription services in Dutch, French, English or any other language depend on the length of the recording, the number of speakers, the subject matter, and the level of complexity of the audio, as well as the language involved. We can also carry out urgent transcriptions, as well as translations of transcriptions at specific rates.
We can transcribe your audio files in more than a hundred languages, from the most common to the rarest: Italian, Spanish, English, French, German, Arabic, Serbian, Catalan, Russian, etc.
There are many online programs that automatically transcribe audio into text. This solution, although simple and fast, does not give you a sufficiently high-quality text that you can use with confidence. Very often, the transcription is rough, shaky, random, and incomplete. It is therefore best to entrust your recording to a professional transcriber.