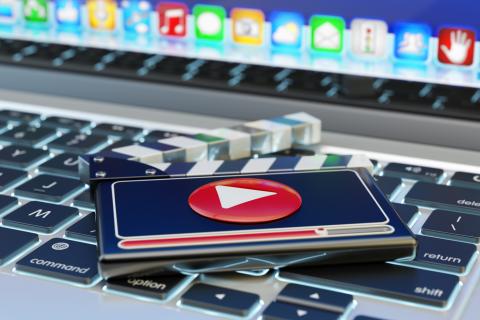 Foreign language subtitles for videos for use in international markets
We can no longer imagine a life without videos. In social networks, on video platforms and embedded in web pages we see lots of clips every day with a variety of content, and in our business life, we encounter video presentations everywhere. New products can be perfectly placed in the spotlight with moving pictures, or a small video can replace a long operating manual and illustrate how to clean your coffee machine or how to apply your new hair colour. A short video can express more than 20 pages of text with occasional pictures and it is not only in social networks that moving images are the most widely used file format. In order to prepare a video for other countries, subtitles are being used more and more frequently and there are various reasons for this.
With subtitles, videos reach new target groups cost-effectively.
Dubbing videos into another language is not only cost-intensive, but also very time-consuming. Subtitles, where the spoken word is translated, are technically less demanding, but just as effective. They are simply inserted at the bottom of the screen, and with comparatively low effort an advertising campaign or a presentation, can spread beyond national borders. By using subtitles, large and small productions can quickly be prepared for use in other countries. Subtitles for people with hearing impairments are likewise an economically efficient measure, if entertainment or advertising productions are aimed at people with hearing problems. There are also many other possible uses.
Our company offers amongst other things multilingual subtitles for the following kinds of video:
Product presentations
Exhibition videos
Training and webinars
Operating instructions
Videos for people with hearing impairments
Videos for multilingual websites
Videos of public institutions for foreign residents