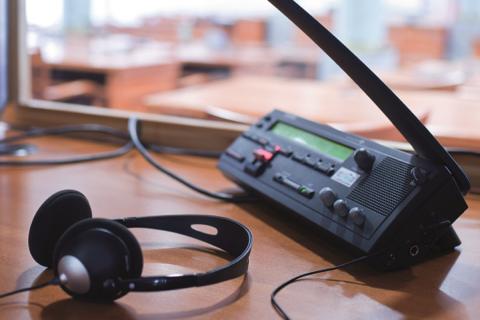 With over 40 years of experience, Optilingua provides high-quality translation and interpreting services in over 100 languages, from the most common to the rarest. Our interpreting agency is a leading player in Europe with more than 80 locations throughout the continent.
What types of interpreting services do we offer?
1 – Liaison interpreting services
As the name suggests, the liaison interpreter's role is to act as a liaison between two parties that don't speak the same language. The speaker(s) have to stop to give the interpreter time to translate the content of the conversation. This technique is commonly used at business or training meetings.
2 – Telephone interpreting services
The telephone interpreter provides interpreting by telephone. The idea is simple: The service provider sets up a telephone conference, for example, between two or more people who don't speak the same language, and places a liaison interpreter between them who will translate the conversation bit by bit. The service is the same as liaison interpreting, except that the speakers are not physically present.
3 - Video remote interpreting services
Interpreting by video is a natural development of telephone interpreting, which only became possible with the widespread use of the Internet. Today, video conferences for two or more participants can be set up simply by clicking on the Internet using various programs and tools, some of which are free.
Optilingua, professional interpreting agency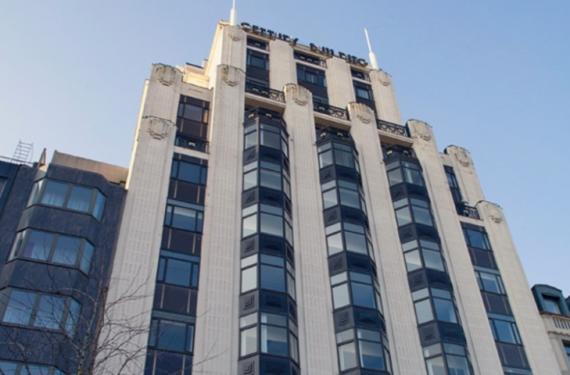 E-mail: antwerpen@viaverbia.com
Telephone: 0800 166 26
From abroad: +32 800 166 26
Hours: Monday to Friday from 9 am to 6 pm
Address:
De Keyserlei 58/60, 2018 Antwerpen
At Optilingua interpreting agency, we provide interpreting services in over 100 languages. Our interpreters possess up-to-date vocabularies, and extensive knowledge of the latest trends and cultural habits.
Experienced professional interpreters
Thanks to the vast pool of 3,500 experts, Optilingua interpreting agency can provide you with the know-how of highly qualified and experienced interpreters. These translators and interpreters have been individually selected for their solid expertise, their attention to detail and their professionalism, all of which meet the requirements of our agency. They work with complete confidentiality and in strict compliance with deadlines.
Our agency provides interpretation services in the following languages:
Arabic
Bulgarian
Chinese
Croatian
Czech
Danish
Dutch
Finnish
French
German
Greek
Hungarian
Italian
Japanese
Korean
Norwegian
Polish
Portuguese
Romanian
Russian
Serbian
Slovak
Slovenian
Spanish
Swedish
Thai
Turkish
Ukrainian
Other languages on request
FAQ about our interpreting services
There are many situations where it may be necessary to use the services of an interpreter: at a trade fair, at a company conference, in court, or during a scientific presentation. Interpreting is required if the language of one or more speakers is different to that of the others.
All of our interpreters have a perfect knowledge of the languages in which they work. They are experienced professionals in the field of interpreting, which guarantees you will receive a translation, which can be understood completely by your audience.
You can have an unlimited number of participants.
If you want to do deferred interpreting, you can use our liaison or consecutive interpreting services. For live interpreting, you should opt for simultaneous interpreting services.
Our interpreting agency can carry out interpretation remotely; by telephone or video conference.
Our areas of translation and interpreting include: