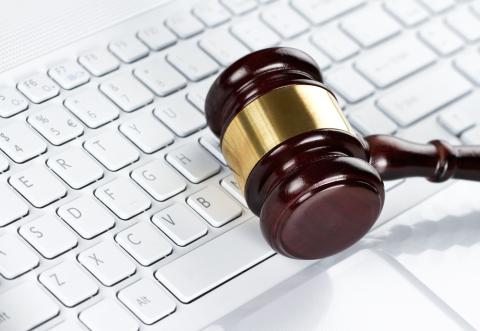 Legal translation is the specific translation of legal documents such as contracts, general terms and conditions, judgements, laws and other documents and it must be carried out by specialist translators.
In this field, it is essential that the translation is precise and accurate. For this reason, some of our specialist translators are also lawyers working in the courts in the respective countries of the target language and many work as sworn translators.
Without exception, your legal translation will be processed by professionals who have studied law or have many years of experience in this field and therefore have a perfect command of the legal terminology used.
Our professionalism in the field of legal translations is based on a variety of strengths:
Quality: Many years of professional experience and expertise in the field of legal translations enable our native-speaker translators to work to a high standard.
Diversity: A network of hundreds of legal translators and linguists enables us to carry out assignments professionally in all legal subject areas and languages.
Speed: Enquiries and orders can be placed easily and conveniently by email. We turn projects around quickly to meet your deadlines.
Flexibility: Strict consideration of delivery deadlines and globally efficient staff deployment allow maximum adaptation to customer needs.
Experience: ViaVerbia has been active in the field of legal translation services for over 40 years, so you will benefit from our tried and tested experience.
ViaVerbia: legal translation agency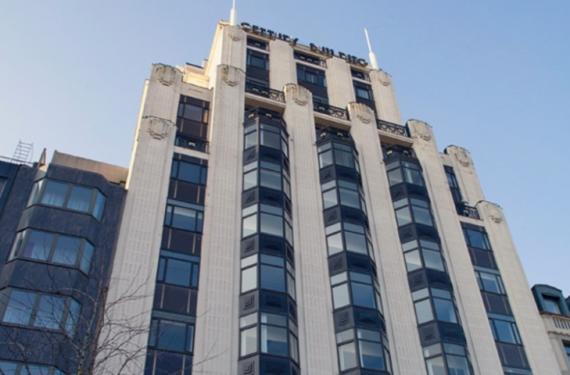 E-mail: antwerpen@viaverbia.com
Telephone: 0800 166 26
From abroad: +32 800 166 26
Hours: Monday to Friday from 9 am to 6 pm
Address:
De Keyserlei 58/60, 2018 Antwerpen
With more than 80 branches and 3,500 translators and interpreters worldwide, our legal translation agency can help you optimise your multilingual communication.
We will provide you with high-quality and target-oriented legal translations and deliver them within a reasonable time frame.
Legal translation services – guaranteed quality
Whilst it is possible for someone to do translations themselves if they are conversant with both the source and target language, it is a different matter when it comes to professional translations. Such translations require very special know-how and impeccable language skills – ideally by native speakers. Legal translations, in particular, have very specific requirements, which are sometimes required by official authorities or courts and must therefore be carried out meticulously to avoid translation errors that could potentially alter or falsify facts. For this reason, you should seek the help of a professional for any legal translation you require. At ViaVerbia, we have been undertaking legal translations for over 40 years.
Let us do your legal translation for you
ViaVerbia can provide you with reliable, high-quality translations at a reasonable price. We have experience of undertaking translations for the following legal documents, among others: contracts, general terms and conditions, court rulings, invitations to tender, invoices, non-disclosure agreements, orders, statutes of all kinds, powers of attorney, complaints, contracts and customs documents in the area of export/import, certificates, purchase agreements, patent applications, laws and legal texts, standards and regulations, wills, notarial documents, asset documents and many more. As legal translations often require certified translations, which can only be carried out by a sworn translator, we also offer this service. Please feel free to send us your request!
Legal translation services in around 100 languages
We offer legal translation services in around 100 languages – including numerous unusual ones. Find your target language on our website or – if it is not listed – contact us. We can be reached by email or via our online form and will be happy to provide you with a no-obligation quote.
We offer legal translation in the following areas of law:
Employment law
Banking and capital market law
Construction and architecture law
Inheritance law
Family law
Industrial property law
Commercial and corporate law
Information technology law
Bankruptcy law
International business law
Healthcare law
Rental and residential property law
Tax law
Criminal law
Transport and freight forwarding law
Copyright and media law
Procurement law
Traffic law
Insurance law
If you need a Spanish to English legal translation, French, German, Italian, Portuguese, Dutch, Danish, Polish, Arabic, Chinese, Russian, Japanese or any other language, ViaVerbia Belgium offers a proven high-quality services in over 100 languages and dialects. 
Questions and answers about legal translation services
It is difficult to say without examining the documents. The price of a legal translation depends on several factors, including the language, complexity, and length of the source text.
Yes, because even the smallest project consists not only of the translation itself, but also consists of other work, such as writing emails, issuing invoices, and answering questions. The minimum price for a legal translation depends on several factors, including the language and the delivery time.
Of course they will be treated confidentially. If you wish, we can sign a confidentiality agreement.
Simply contact us using the online form, or by email, together with the documents, or information about the volume and type of documents to be translated and the delivery date you require. We will contact you immediately and provide you with an estimate.
More types of translations: