Services of our Antwerp office:
Translations
Technical translations (chemical industry, consumer electronics, energy industry, mechanical engineering, vehicles ...)
Legal translations (contracts, certificates, agreements, general terms and conditions (GTC) ...)
Medical translations (also pharmacy, medical technology, ...) 
Financial translations (financial analyses, financial reports, ...)
Business and specialised document translations (cosmetics, food and beverage, marketing and advertising, travel and tourism, ...)
Fast translations
Certified translations (official translations: diplomas, contracts, certificates ...)
Website translations (SEO translations, e-commerce, online marketing campaigns, ...)
Linguistic Services
Interpreting services (liaison & telephone interpreting)
Audio and video transcription services
Proofreading & editing services
DTP (Desktop Publishing)
Voice over services (language recording services for multilingual productions)
Subtitling services
If you need a French to English translation, Dutch, Portuguese, Italian, German, Chinese, Russian, Polish, Japanese or any other language, ViaVerbia Belgium offers it's proven high quality linguistic and interpreting services in over 100 languages and dialects. 
To receive your quote within a few hours, please fill out the form below.
Our quotes are free of charge and demonstrate the quality and flexibility of our service.
Customer service
E-mail: antwerpen@viaverbia.com
Telephone: 0800 166 26
Hours: Monday to Friday from 9 am to 6 pm
De Keyserlei 58/60
2018 Antwerpen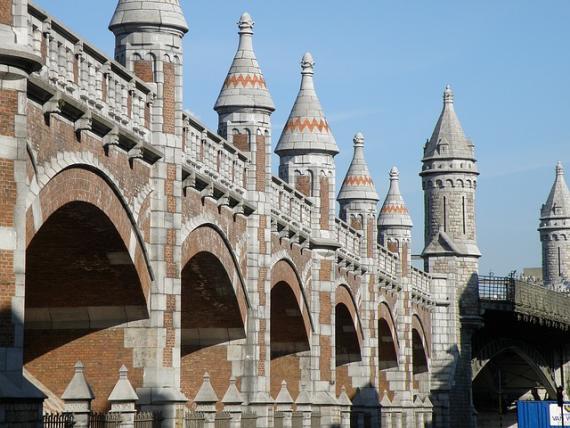 Antwerp
Antwerp is a famous fashion city, a big port town on the Schelde, global capital of the diamond trade, and not least one of the most sophisticated art metropolises in Europe.
The city is trendy and creative like few other cities in Europe, and in Antwerp, they say anything is possible: you can take a boat trip through underground sewer tunnels, you can slide into the lower floor of a fashion shop instead of taking the stairs, and you can buy real diamonds for €15...